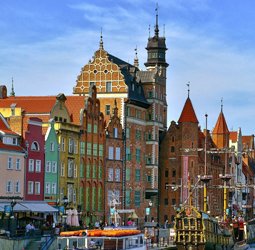 In 1998, almost a decade following the fall of communism, Poland's economy was thriving thanks to Sachs' market reforms which involved deregulation and privatization. As a result, Poland became one of Europe's fastest-growing economies, with the fourth-highest number of higher education students, following the U.K., Germany, and France. By 2012, Poland had become one of the best teaching countries globally, according to the OECD survey. Moreover, Poland is a captivating country situated at the crossroads of Eastern and Western Europe. It has survived through its turbulent history, maintaining its unique identity for over 1000 years since the foundation of the first Polish state. Today, as the most populous member of the European Union and the largest former Eastern European state, Poland holds a crucial position. For students outside the European Union who come to study in Poland, it is the beginning of an exciting adventure to explore Europe. Invitations to study in Poland also mean invitations to the European Union, where Poland is an active member state. The European Union not only offers diverse and interesting cultures but also provides opportunities associated with strong and innovative economies. Moreover, the region offers the very best conditions for successful higher education study, with top-quality, internationally recognized degrees. With such promising prospects, few other regions in the world can launch a career as effectively as the European Union.
Whether you are interested in history, culture, or modern city life, Poland has something to offer for everyone. You can explore the Old Town of Krakow, take a stroll along the Baltic coast, or enjoy a vibrant student life in one of Poland's many university cities. The country's unique blend of old and new, tradition and modernity, makes it an exciting place to study and live.
In summary, Poland's flourishing economy, rich history, and unique cultural blend make it an attractive destination for international students. With access to the European Union's innovative economies and diverse cultures, students have an unparalleled opportunity to explore, learn, and launch a successful career.